Phone: (310) 317-9212
Email: rod@usachinalaw.com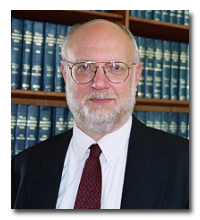 ROD RUMMELSBURG is of counsel to the USA China Law Group in the US office.Mr. Rummelsburg has years of experience in International, Corporate and Intellectual Property law, specializing in transactional matters, litigation and alternative dispute resolution. Mr. Rummelsburg has represented both plaintiffs and defendants in litigation matters in state and federal trial and appellate courts including the Ninth Circuit Court of Appeals.
Mr. Rummelsburg is a registered patent attorney with the US Patent and Trademark Office.
Mr. Rummelsburg also has a thorough understanding of technology, engineering and software having worked for many years at the Jet Propulsion Lab at California Institute of Technology as a software engineer. Mr. Rummelsburg has represented private and public, domestic and multi-national corporations on litigation and international transactional matters in over 125 countries including, China, Brazil, India, The U. K., Russia, Egypt, as well as in the African, European, Asian and North and South American continents. Mr. Rummelsburg has negotiated and structured telecommunication deals with numerous foreign government-owned utility companies.
Mr. Rummelsburg has worked closely with several government agencies, including the Commerce Department, the Treasury Department's Office of Foreign Asset Control, the Federal Communications Commission and the US Patent and Trademark Office.
Mr. Rummelsburg's significant experience includes:
As Corporate Attorney and Assistant Corporate Secretary for a high-tech communications company, Mr. Rummelsburg negotiated and drafted technology contracts, software licensing contracts, carrier service and co-location agreements for international internet and telecommunications companies in over 100 different countries.
Conducted due diligence on behalf of clients from China pursuing investments in the U.S.
Registration and enforcement of Copyrights and Trademarks for clients in the U.S.
As in-house legal counsel for an internet based direct marketing firm, Mr. Rummelsburg was responsible for representing the company in Superior Court in contract and tort disputes and shareholder derivative actions and at arbitrations before the American Arbitration Association involving claims of misappropriation of software and trade secrets.
As in-house counsel for a leading Voice over Internet Protocol (VOIP) company, Mr. Rummelsburg handled employment matters including wage and hour disputes, commission structures, employee and independent contractor agreements, reduction in staff issues, discrimination, harassment, termination, OSHA regulations, payroll taxes and trade secrets.
Successfully defending a $4 million dollar dispute involving breach of contract, misappropriation of software and trade secrets.
Successfully resolving tort and contract claims in excess of $25 million dollars in federal district court.
Settling a collections matter against a publicly traded company (Defendant) in face of various cross claims including misrepresentation and fraud, alleging millions of dollars in damages.
Areas of Expertise:
Intellectual Property
Corporate and Commercial
Litigation
Alternative Dispute Resolution
Education:
J.D., Loyola Law School, Phi Delta Phi Law Honor Society, 1998
M.S. Computer Science, Loyola Marymount University, 1981
Bar Admissions
All Federal and State courts in California
California Supreme Court
U.S. Court of Appeals, Ninth Circuit
Court Admissions
Memberships:
American Bar Association
Association of Corporate Counsel of America
Association of Trial Lawyers in America
United States Patent and Trademark Office