Phone: (310) 317-1292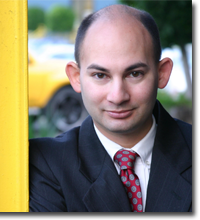 Julian Chan is Of Counsel to the USA China Law Group. A graduate of Brown University and the University of Pennsylvania Law School, he is licensed to practice in California and Massachusetts.
He focuses his practice on corporate law, securities, private equity, international structuring, technology and entertainment. He is a specialist in developing Internet technologies. Prior to joining the firm, Mr. Chan served as COO and General Counsel of Univessence Digital Studios, Ltd, one of the largest on-line game distributors in China. While there, he acted as COO of its US division, which built websites for Sony, Honda, Disney, Boost Mobile, Kyocera, Warner Bros, DIC, Nestle, and Coca-Cola, among others.
Prior to that, he was a founding partner of the Idealflow Angel Fund. He served as the due diligence and screening partner. In addition, as President of its Hexa Incubator subsidiary, he oversaw a virtual incubator dedicated to launching new companies.
Mr. Chan started his career at Peritus Software Services. As acting general counsel, he managed all corporate and transactional legal matters for the company, ranging from VC investments, technology licensing and employee stock option plans, which ultimately culminated in a $60 million IPO on Nasdaq. He negotiated software licenses and services agreements for Year 2000 corrections for clients such as MetLife, Merrill Lynch, Chase Manhattan, the State of New Jersey, AT &T and Lucent. He also licensed trademarks and services, to be resold in the form of branded services, to reselling licensees such as IBM, CSC, Wang, and Keane. While there, Peritus grew from 30 employees to over 500, with 5 offices in 4 countries and $40 million in yearly revenue. Following the successful $90 million acquisition of a competing company, he successfully managed the integration of their legal department.
While in Law School, Mr. Chan clerked for Chief Judge Boyle, US District Court, in the District of Rhode Island. During college, he clerked for US Magistrate Judge Timothy Boudewyns. He also was instrumental in managing a team of analysts advising on the restructuring of the management system of the US District Court pursuant to the Civil Justice Reform Act.
Mr. Chan has experience with Bermuda, Cayman Island and BVI corporate structures, as well as structuring investments in Chinese entities. For example, Mr. Chan managed the merger of a Bermuda corporation with a Cayman Island corporation, despite conflicting legal systems, which required the restructuring and integration of approximately 20 Chinese and Japanese subsidiaries.
As a sample of his experience in technology, he negotiated many key distribution agreements and revised the privacy policies and terms and conditions of a multibillion dollar Internet retailer. He has negotiated many agreements with wireless carriers.
As samples of entertainment experience, he has negotiated Class A script options and other rights to major studios and TV production companies. He has also served as production counsel to independent film companies, dealing with SAG and other matters. In terms of games, he has licensed the exclusive rights to well known games, such as Warcraft and MU, for China.
Areas of Practice:
Corporate and Securities – Offshore and Domestic; Venture Financing; M & A
Entertainment – Music, Film, Reality TV, Web, Games & Wireless
Technology Licensing and Distribution
Internet and Social Media
Commercial Real Estate
Education:
Brown University – Political Science and Business Economics
UPENN Law School
Honors and Awards:
Legalmatch Attorney of the Year, Los Angeles – Business Category
Certificate of Outstanding Service – US District Court – RI
Phi Beta Kappa; Magna Cum Laude – Brown
Professional Associations and Memberships:
Southern California Monte Jade Science and Technology Association – Board Member
National Association of Asian American Professionals – Former General Counsel
FF Fraternity (Oldest Chinese Fraternity in the US) – Vice Chairman, LA Lodge