Phone: (310) 317-9212
Email: syap@usachinalaw.com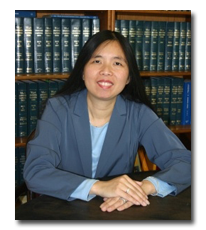 STELLA W. YAP is an associate of the USA China Law Group in the US office.
Ms. Yap earned her undergraduate degree at UCLA and her law degree at Loyola Law School of Los Angeles, where she was a staff member on the International Law Review.
Ms. Yap acts as business and legal affairs counsel for various individuals and corporations in the U.S. and China, assisting clients in the areas of selecting and forming their operating structures, negotiating and drafting agreements including non-disclosure and confidentiality agreements, licensing agreements, and joint venture agreements. She also advises clients on trademark and copyright registration and enforcement. She has also conducted due diligence investigations on behalf of clients from China interested in investing in the U.S. and assists U.S. clients requiring due diligence in China.
Areas of Expertise
Business Law
Intellectual Property Law
Education
J.D., Loyola Law School, 2000
B.A., UCLA, cum laude , 1996
Bar Admissions
Memberships
The Asia Society
American Bar Association
Beverly Hills Bar Association
International Bar Association
Los Angeles County Bar Association
Southern California Chinese Lawyers Association
Loyola of Los Angeles International and Comparative Law Review, Staff Member